GLOBE Games in Poland – Celebrating the 20th Anniversary of GLOBE Poland
Jun 30, 2017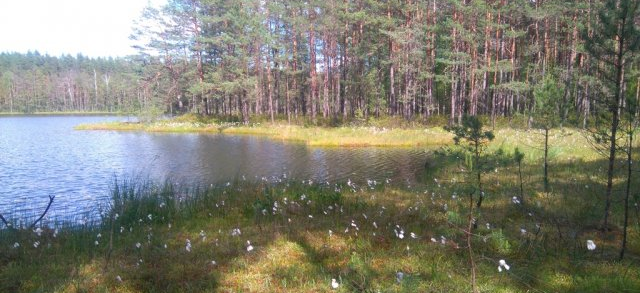 This year's GLOBE Games in Poland were exceptional. Nearly 120 teachers and students from primary, secondary, and high schools all over Poland gathered to celebrate the 20th Anniversary of GLOBE Poland, and to exchange experiences, learn about the local culture and history, and enjoy activities outdoors. This special event with the theme "Climate, Water, Forest" took place between 09-12 June in the Great Masurian Lake district of Poland.
The event was organised by UNEP/GRID-Warsaw Centre, GLOBE Program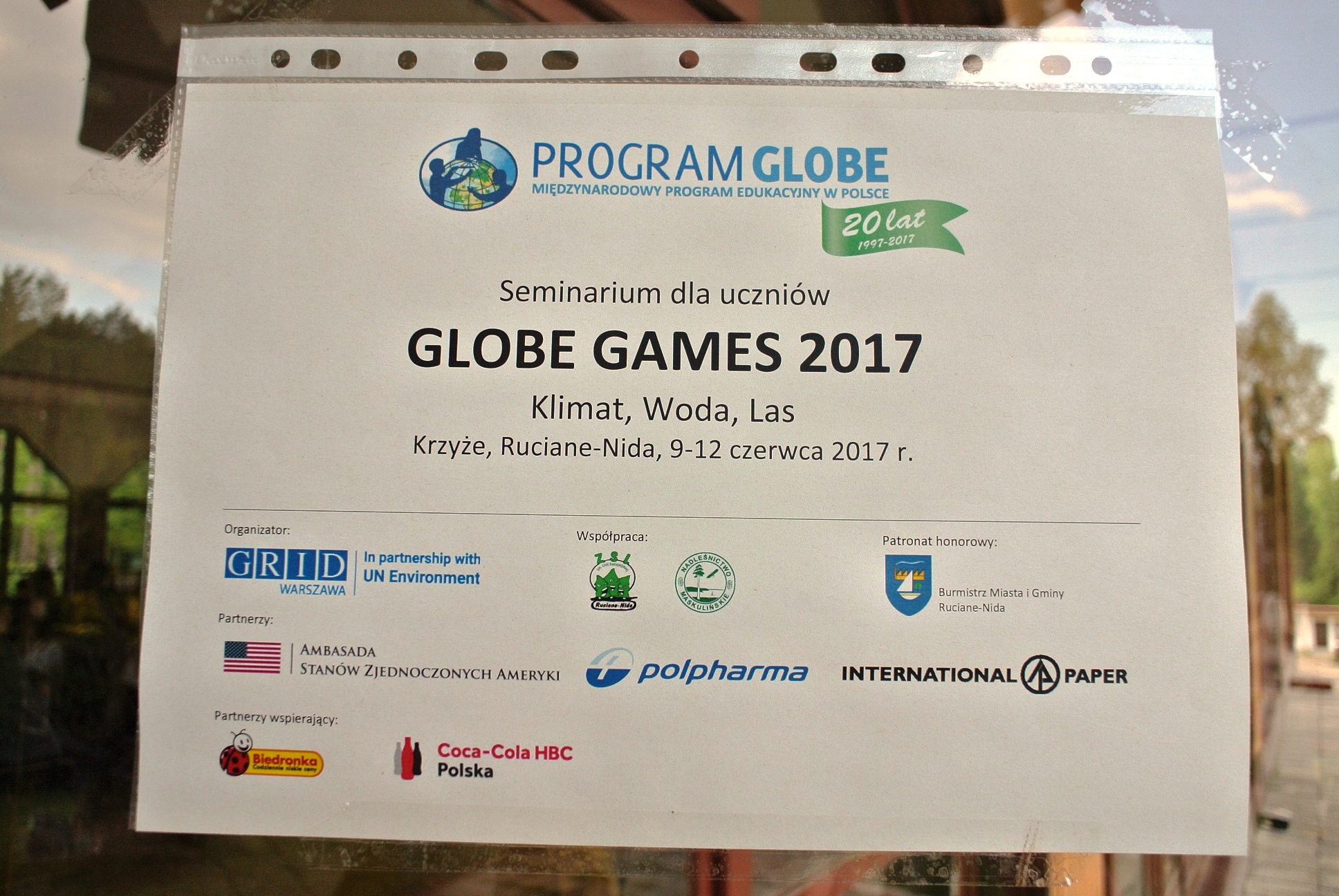 Coordinator in Poland, in cooperation with Complex of Forest Schools Unii Europejskiej in Ruciane-Nida, Maskulinskie Forest District and Local Community of Ruciane-Nida. It was supported by the U.S. Embassy Warsaw, and two business sponsors. "We were delighted with the level of workshops organization. Perfectly prepared routes and interesting tasks at research stations enabled students to improve their practical science skills," said the GLOBE team from a school in Stalowa Wola.
GLOBE Games 2017 started on Friday evening, opened by a welcome speech given by Mrs. Ela Woloszynska-Wisniewska, the national coordinator of GLOBE Poland. After the greeting, participants heard an introductory lecture about nearby Pisz Forest and the Mazurian Lake District, which was presented by Dr. Anna Namura-Ochalska, a scientist working at the Biology Department of the University of Warsaw. After the lecture, students had time to integrate and get to know each other better.
As a tradition, the main part of Polish GLOBE Games was conducted as a field game on Saturday and Sunday. It started with a work on a ferry, followed by an educational hike in the nearby forest, where the teams searched for sites with hand-on tasks. Saturday afternoon was dedicated to GLOBE students' mini-conference – a presentation of the projects and activities implemented during the school year, including those submitted to the 2017 International Virtual Science Symposium. The last point of the program was the evening class called "How did I become NASA expert?" led by a special guest Brian Campbell from NASA. After a short presentation, students asked many questions about work at the Agency and about Mr. Campbell's career in NASA.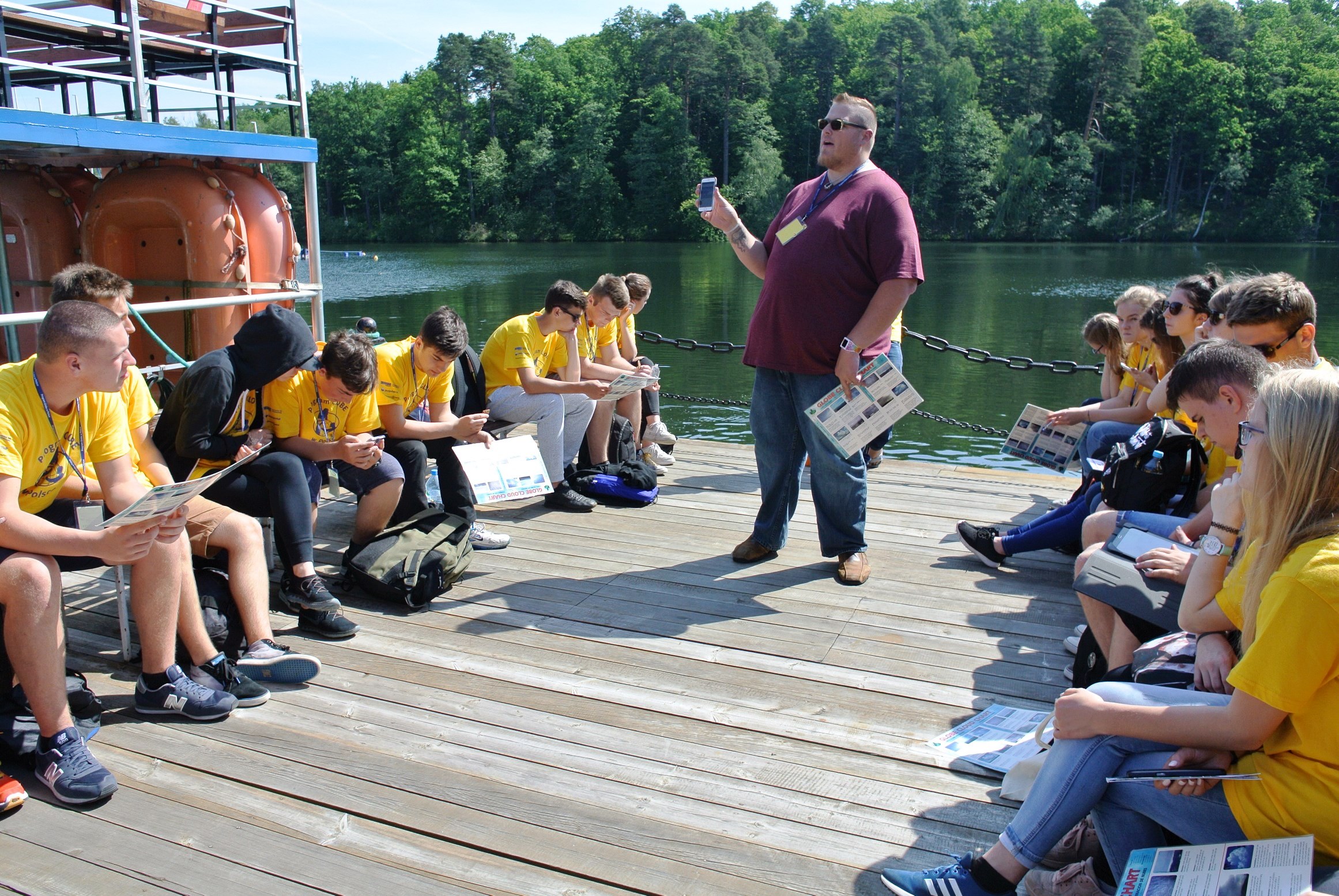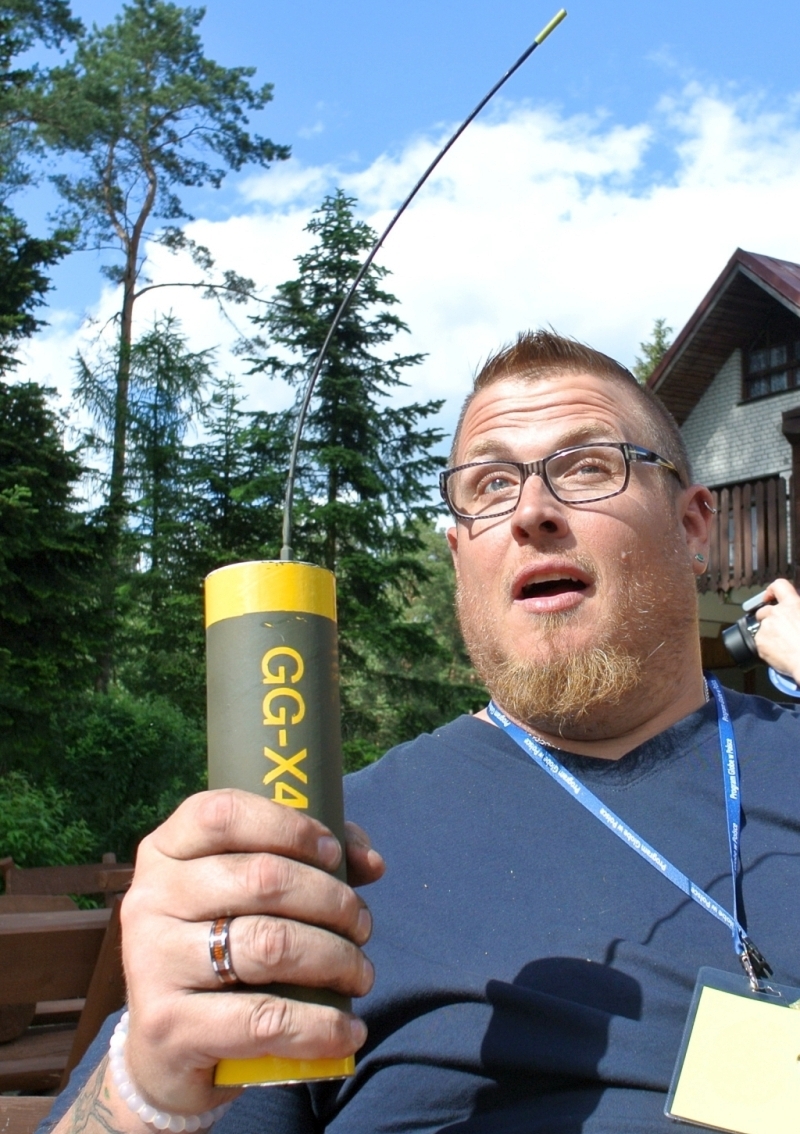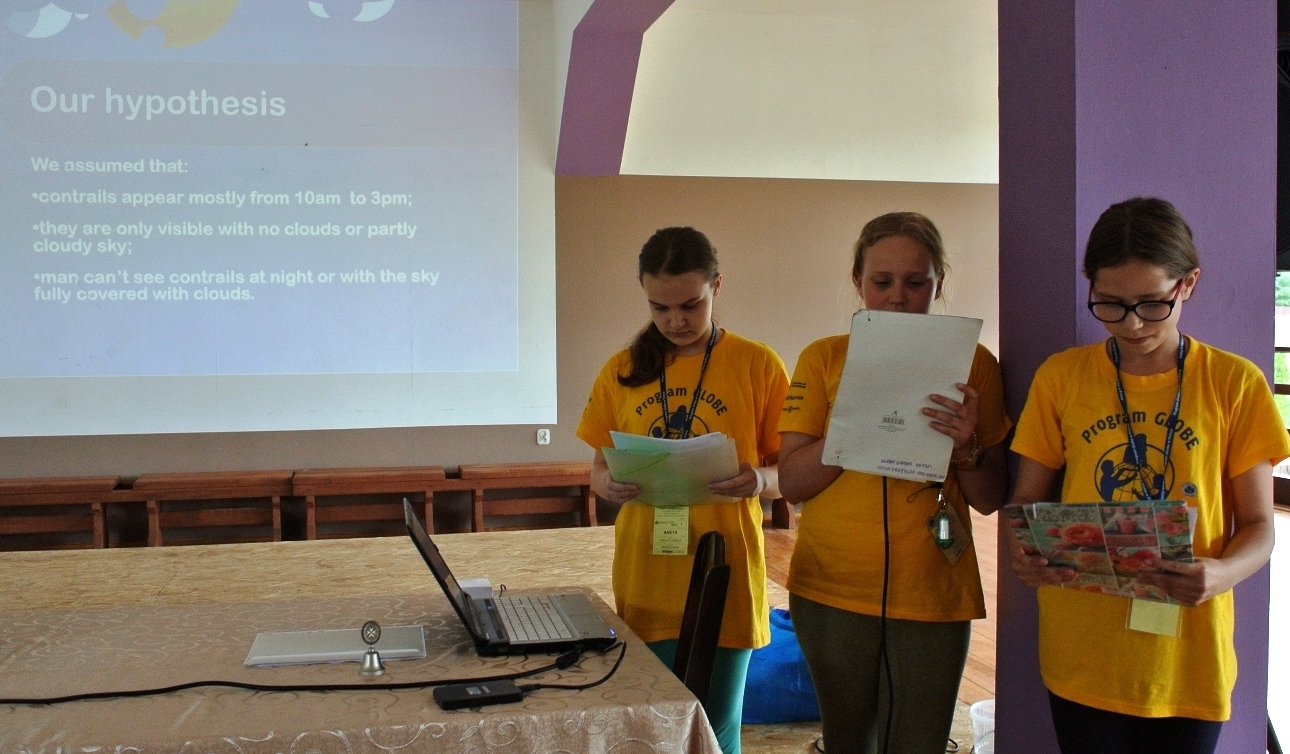 Field game continued on Sunday, the third day of GLOBE Games. After a hard-working day, the afternoon session offered an interesting activity – Use of drones in environmental monitoring, presented by Mr. Gorski from the Biology Department, University of Warsaw. The day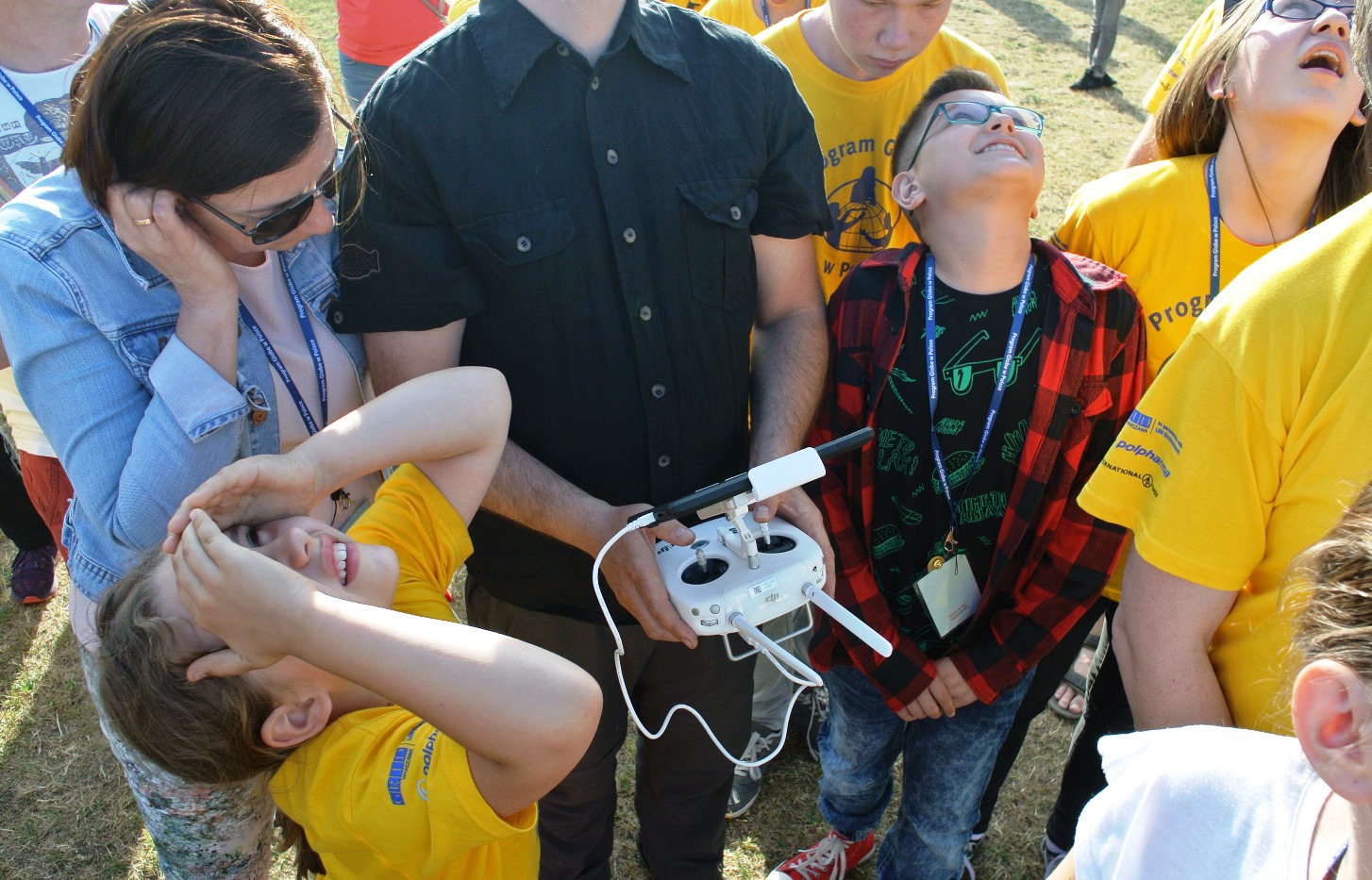 was concluded with a 2017 GLOBE Games closing ceremony. The best teams, and the most active students in each group, were given awards. In addition, the GLOBE Games 2017 leading song was selected from almost ten proposals prepared by participants! The ceremony concluded with a GLOBE Poland birthday cake and a joyful dinner by the fire.
On Monday, the last day, participants joined either the botanical trip to Masurian Ladscape Park or a trip to the Academy of Sciences Research Station at Popielno – the only European beaver farm.
During this lovely, warm, and sunny weekend, GLOBE members spent 15 hours in the field and worked on almost 40 research stations. They were supported by almost 30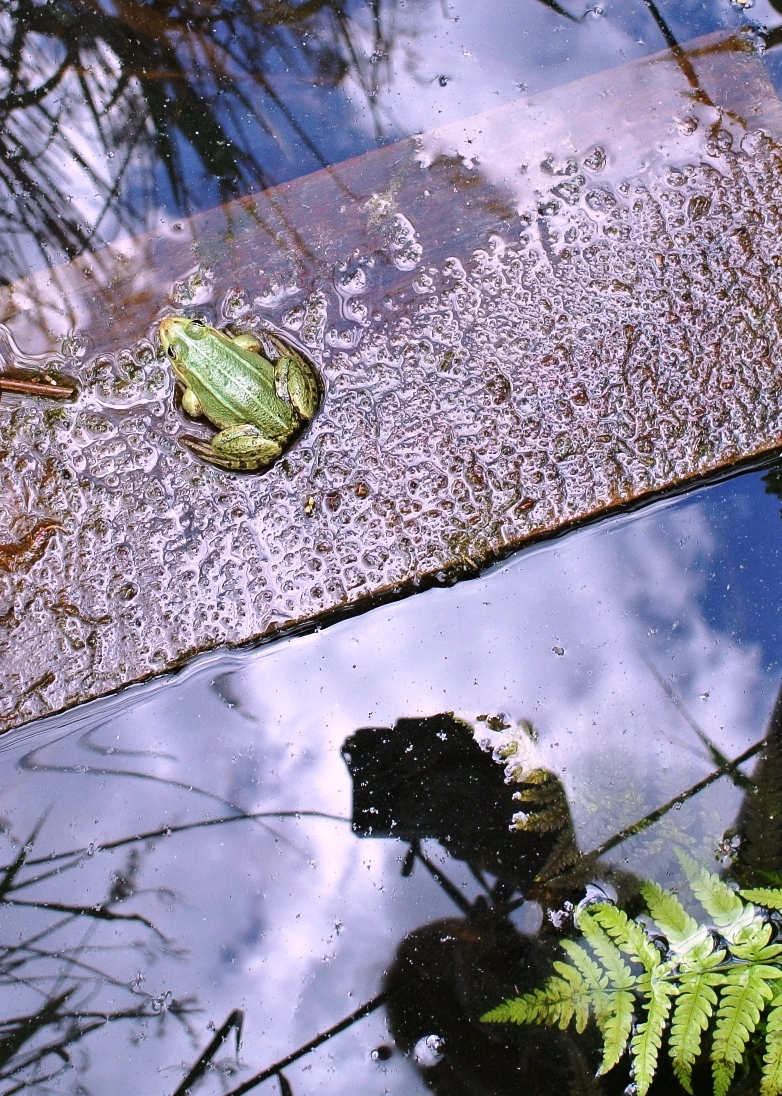 scientists (members of GLOBE Poland Scientific Board), experts from the Maskulińskie Forest District and the UNEP/GRID-Warsaw Centre, as well as by volunteers – students from the Forest Schools in Ruciane-Nida. Mr. Campbell and Mrs. Semerakova showed students how to recognize different clouds types and how to collect data using the GLOBE Observer App. Prof. Krzysztof Markowicz from the Faculty of Physics, University of Warsaw, taught participants about the work with mobile measuring station and about the effects of aerosols on climate. With the help of Dr Namura-Ochalska, young nature observers could look closer to local species, deepen their knowledge about lakes (symbol of the Masurian District), and their understanding of nature phenomenas (for example succession). Foresters also invited students to explore the amazing world of Masurian forests. GLOBE Games participants learned how to find their way in the forest, and how to recognize different plant species on the basis of their smell as well as the look of winter sprouts and leaves. Using simple experiments, young foresters explained how beavers's lodges are constructed and work.
"This year GLOBE Games were outstanding for us. New friendships that have started there will stay with us for a long time. Great atmosphere among participants and organisers, as well as their brilliant approach to work are just another reasons, why we want to be involved in GLOBE!" said the team from John Paul II Gymnasium in Wieliszew.
Do you want to feel the atmosphere of GLOBE Games 2017 in Poland? See the photo gallery at http://globe.gridw.pl/globe-games-2017/galeria
type: globe-news
News origin: Europe and Eurasia
---
Comments