Joint Collaboration with GLOBE Malta, the U.S. Embassy and Malta Embassy in the U.S.
Sep 11, 2020
To celebrate the GLOBE Program 25th anniversary, Earth Day, and International Environment Day, GLOBE Malta, the U.S. Embassy, and the Malta Embassy in Washington, D.C., teamed up in a joint project that highlighted U.S. and Maltese collaboration to better understand the Earth systems and the global environment.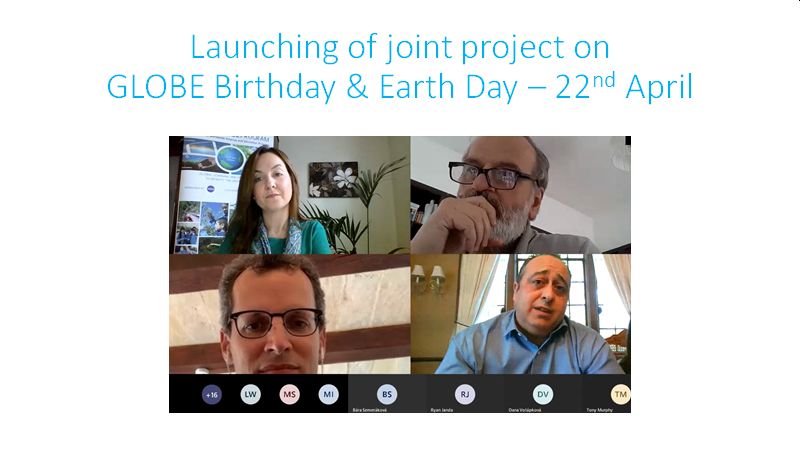 The project "GLOBE Malta Cloud Challenge," focused on cloud formation observations, was launched on GLOBE's birthday and Earth Day (22 April) through a video-conferencing platform.
From 22 April through 01 June, participants recorded their research and developed creative ways in which to present their findings."Participants made their observations solely from their garden, yard, roof, balcony or window," said Prof. Paul Pace, GLOBE Coordinator, who has endorsed this project.
There is an online lesson on clouds that was prepared for students by Mr. Daniel Tedesco (18 minutes, English language):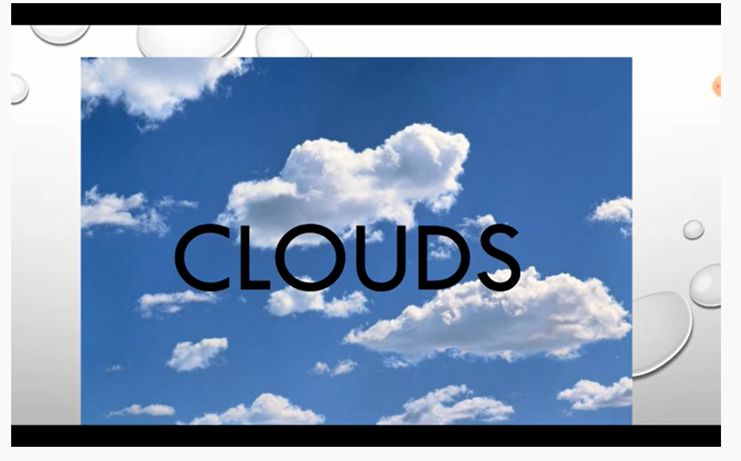 "One hundred and eight students participated and presented their individual projects to highlight their observations of cloud formations. The students came from a total of 14 schools, eight of which are already members of GLOBE, and nine individuals, including two MCAST students," said Ramona Mercieca, GLOBE Deputy Coordinator, who coordinated the project.

On International Environment Day, 05 June, Ambassador Keith Azzopardi, Embassy of Malta in the United States of America, and Marji Christian, Acting Chargé d'Affaires, U.S. Embassy in Malta, together with GLOBE Malta Coordinators ,virtually brought this initiative to an end by praising the students' works and thanking teachers and GLOBE coordinators for their support. Joined by teachers and students in Malta and Gozo, they virtually discussed the students' projects using a video-conferencing platform.
Download the presentation showing the results of students: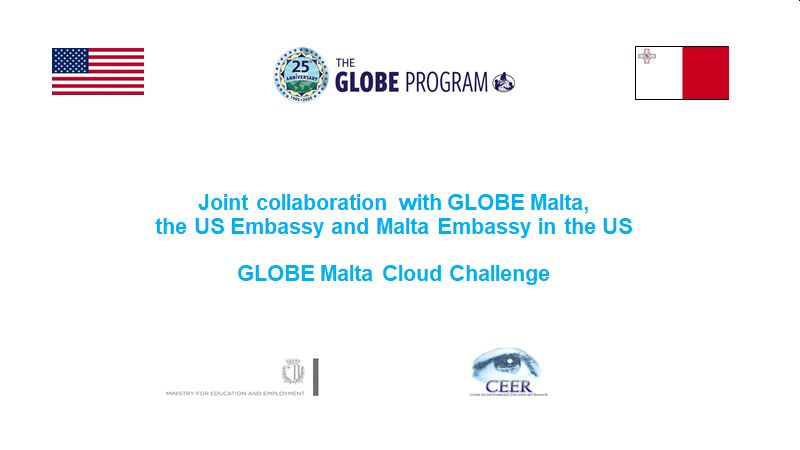 Regional Coordination Office representatives appreciate this collaborative project and were honored to have the opportunity to join both the opening and the closing virtual meetings. They congratulated all participants and sent GLOBE certificates to all students.
The GLOBE Malta Cloud Challenge featured also on The Mayor.EU website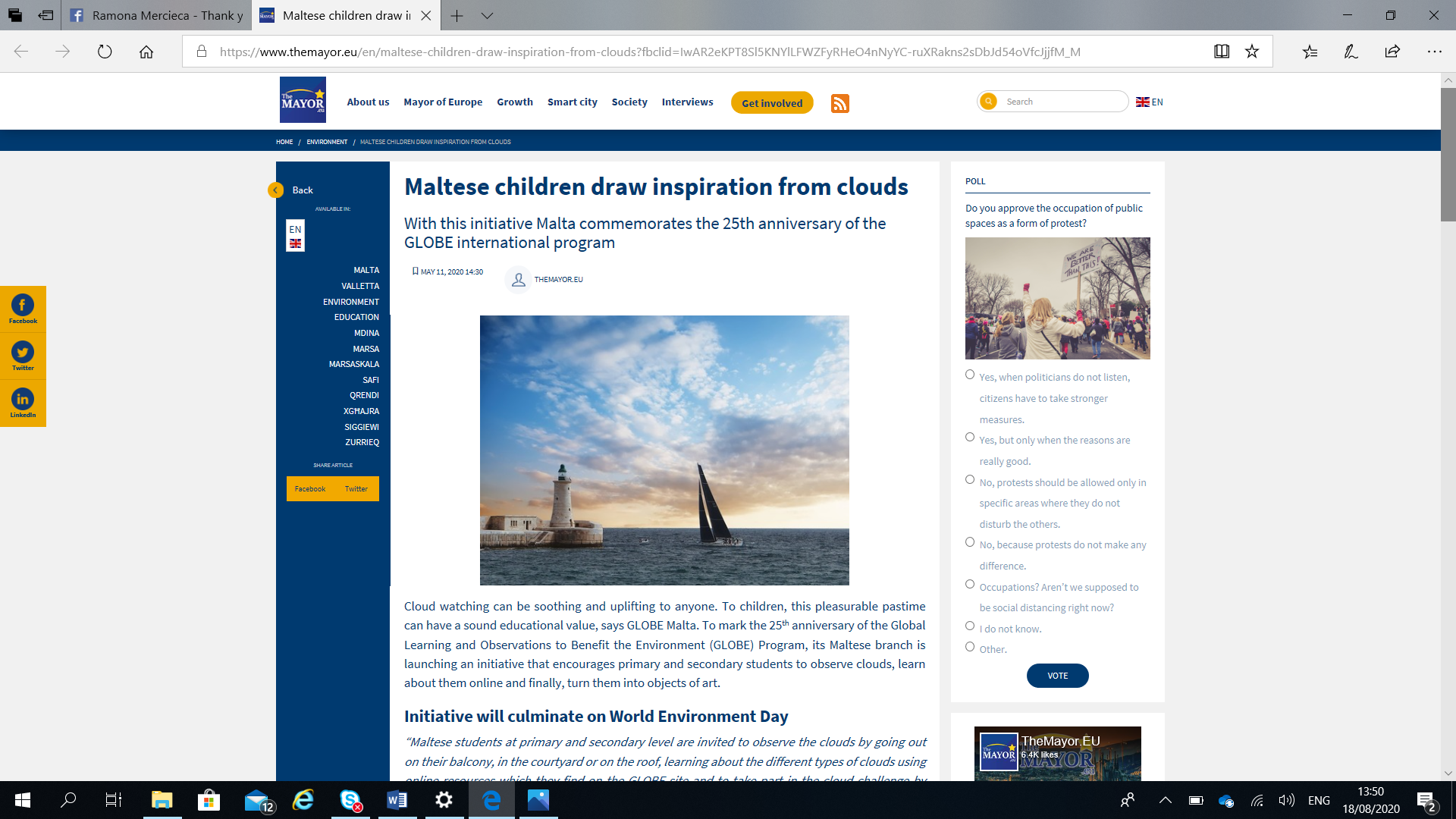 type: globe-news
News origin: Europe and Eurasia
---
Comments