FAQs - GLOBE Website Tutorials Landing Page
GLOBE Website Tutorials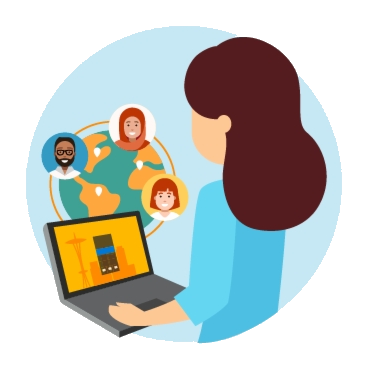 Figuring out how to use the GLOBE website can be a little overwhelming when you're first starting out. Additionally, there may be website functionalities more advanced users may need a refresher on. In order to help our community members at every experience level, the GLOBE Community Support Team has created a collection of detailed tutorials for The GLOBE Website's various capabilities.
Each tutorial features an animated gif detailing the proper procedure to complete a chosen task, as well as a written walkthrough explaining the steps shown in the gif. Through both the animated and written walkthrough, these tutorials provide thorough answers to our most frequently asked questions.
Tip: To learn more about using the GLOBE website in general, check out our Using the GLOBE Website page.
 
---

Find a Tutorial
To view a tutorial for a given website function, select a topic below:
---

Contact Us
If you still have questions about completing a certain site function, or you can't find your specific question in our tutorial list, you can always send an email to our Community Support Team for additional help. Alternatively, you can give us a call at 1-800-858-9947.