Follow along with the steps presented below.
---
​​​​​​​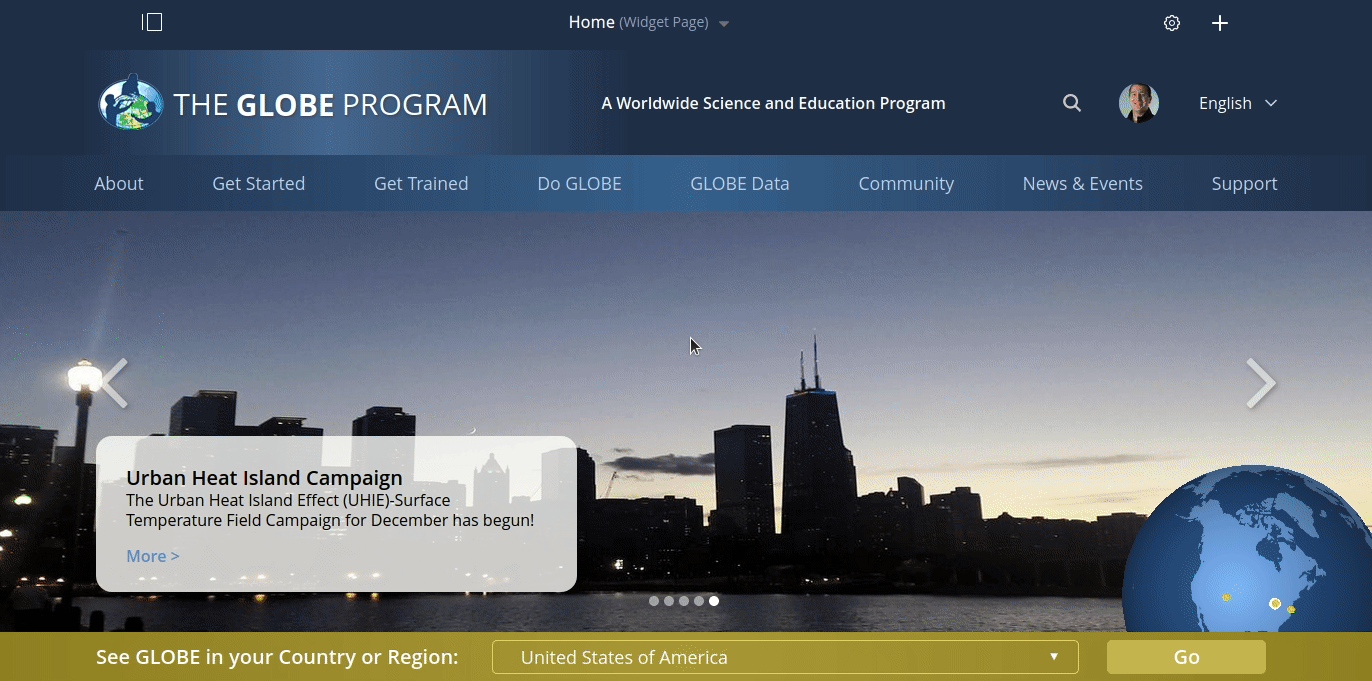 ​​​​​​​-- Visit the "Data Entry" tool
-- click on "Add site" next to the school where you want to add your site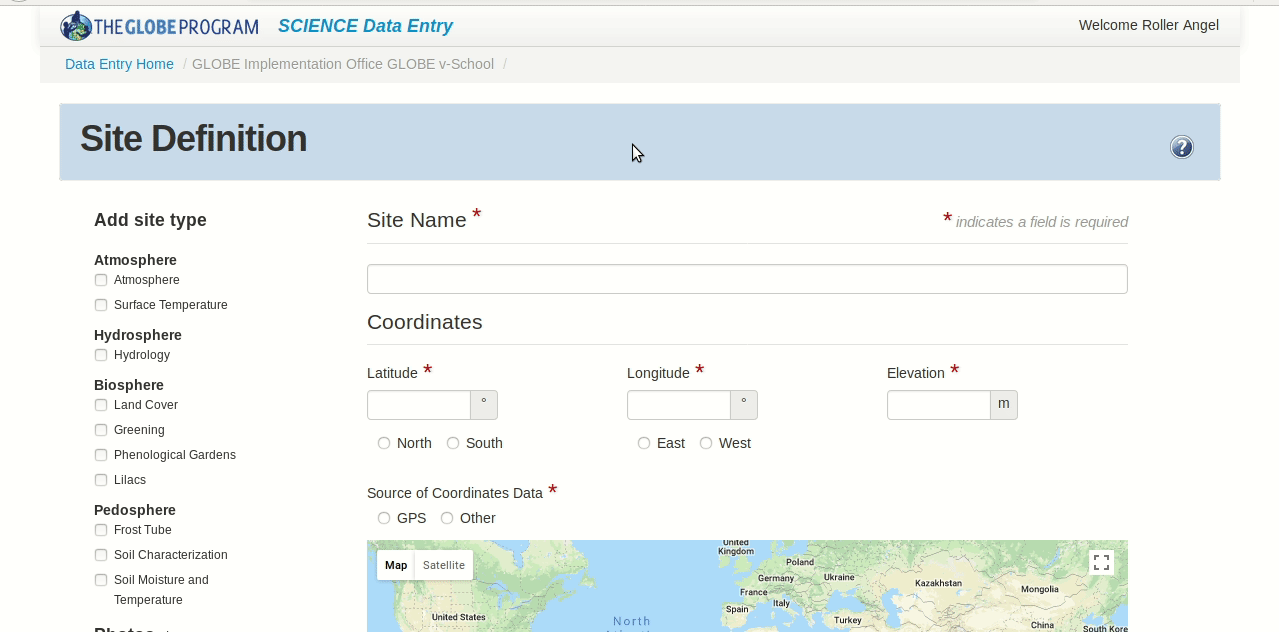 -- add a name for your site in "Site Name"
-- fill out the "Latitude", "Longitude", "Elevation", and "Source of Coordinates Data" sections
-- add a site type (We'll use Atmosphere for this tutorial with the Other, Soil or Air thermometer type)
-- fill out the required sections that appear when adding a site type
-- if you know the information, fill out the non required sections as well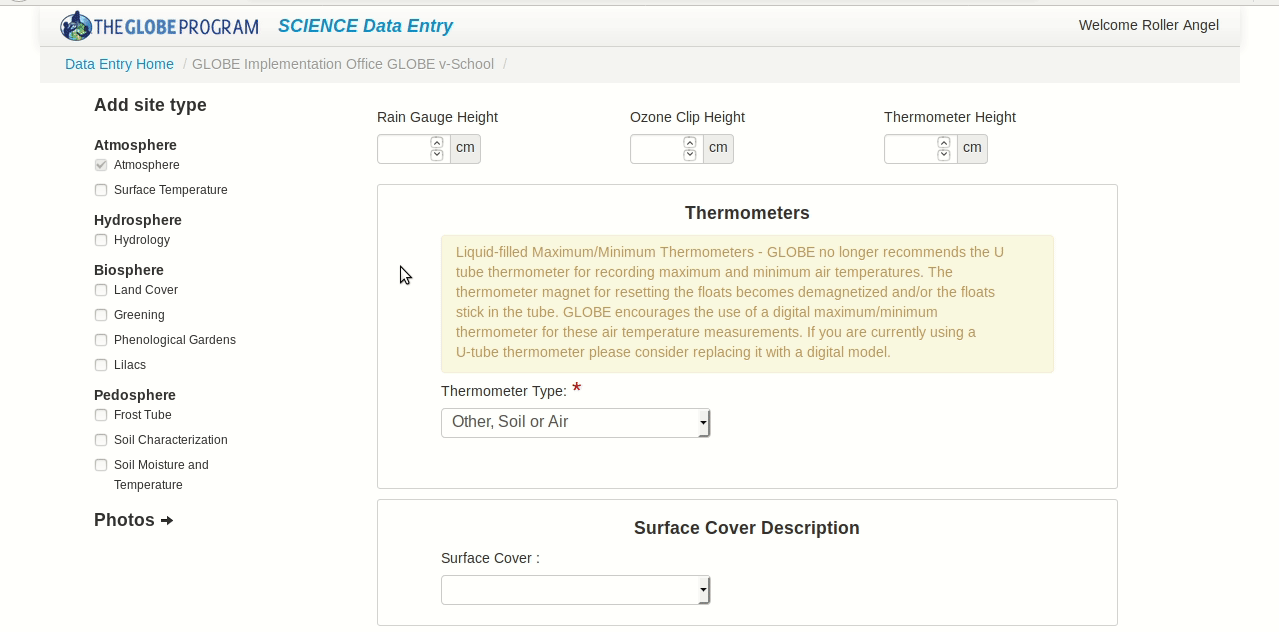 -- click "Create Site"
-- click on the "GLOBE Program Logo" to go back to the main Data Entry tool screen
-- click on the "+" next to the school name where you added your site
-- you should see your new site listed there

If you want to delete the site
--click on "Delete site" and answer "Yes" to the prompt
NOTE: Only sites without any data entry measurements can be deleted. If you need help deleting a site with data entry measurements please contact globehelp@ucar.edu.