Analysis Tools
One of the most basic levels of analysis is to do a simple comparison of your observations to historical averages and the expected impacts of El Niño in your area. If you don't have long-term data from your own observations to find out averages, try looking for a local airport that might have more years of data, especially for air temperature and precipitation. Here are some diagrams showing some predictions for the 2015-16 El Niño:
United States
Source: NOAA News
Global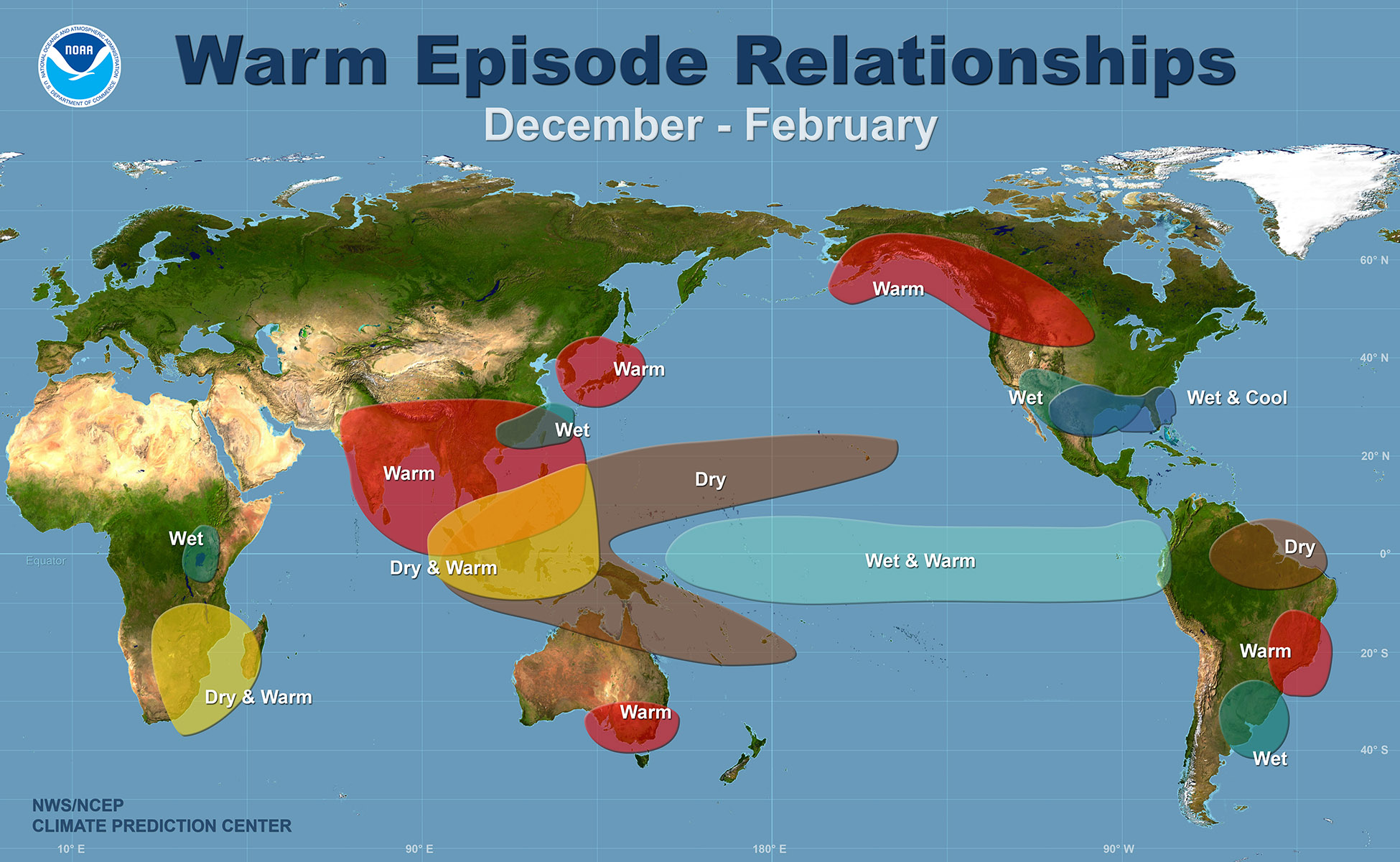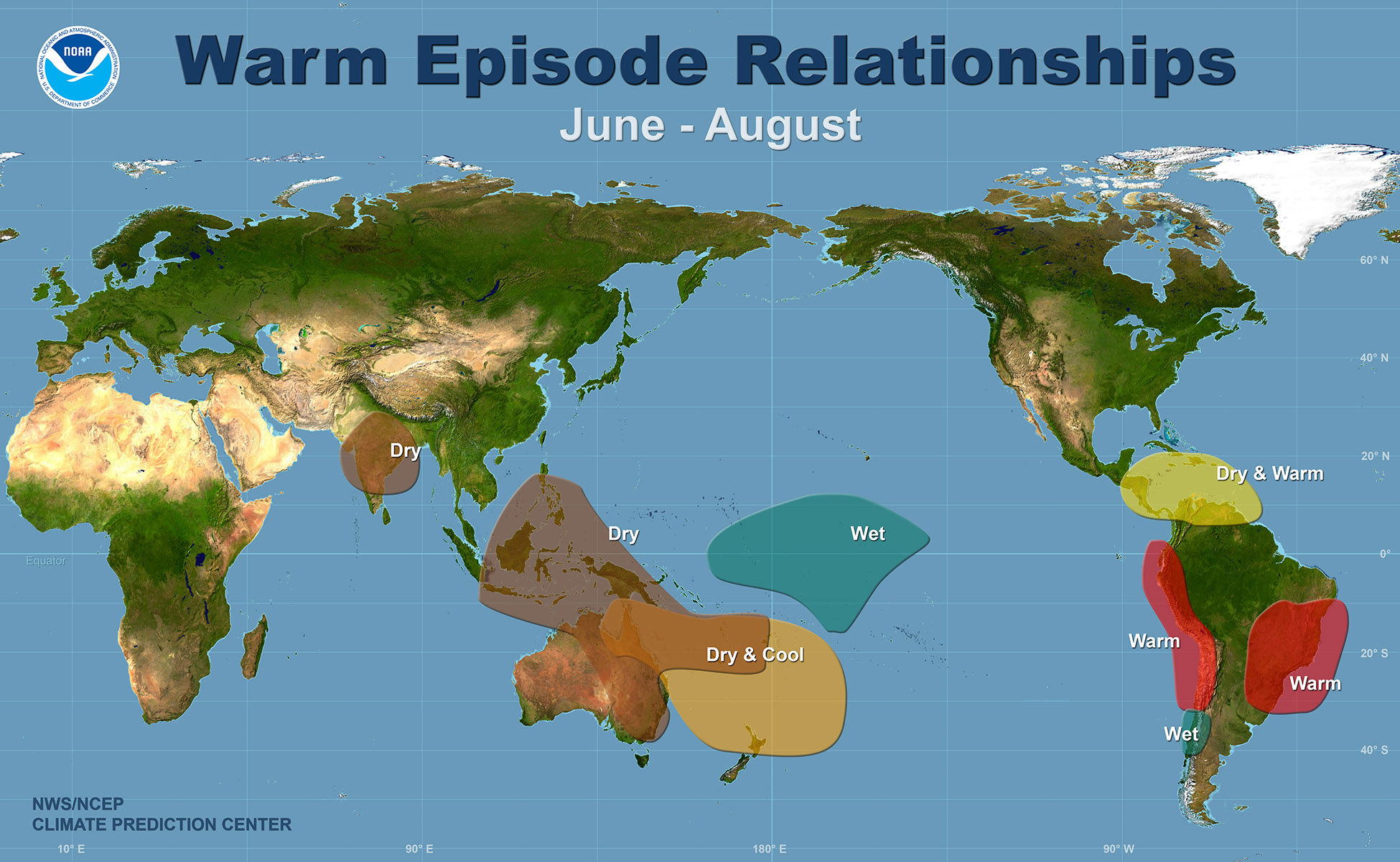 Source: NOAA's National Weather Service Forecast Office
As they are developed, we will continue to post additional analysis tools on this page.