Croatian GLOBE Games
Jun 13, 2022
The 25th Croatian GLOBE Games were organized in Čakovec and in the touristic resort Sveti Martin na Muri on 10-12 May. In all, 120 participants were from the 39 most active GLOBE schools, each represented by a team of three students and their teacher.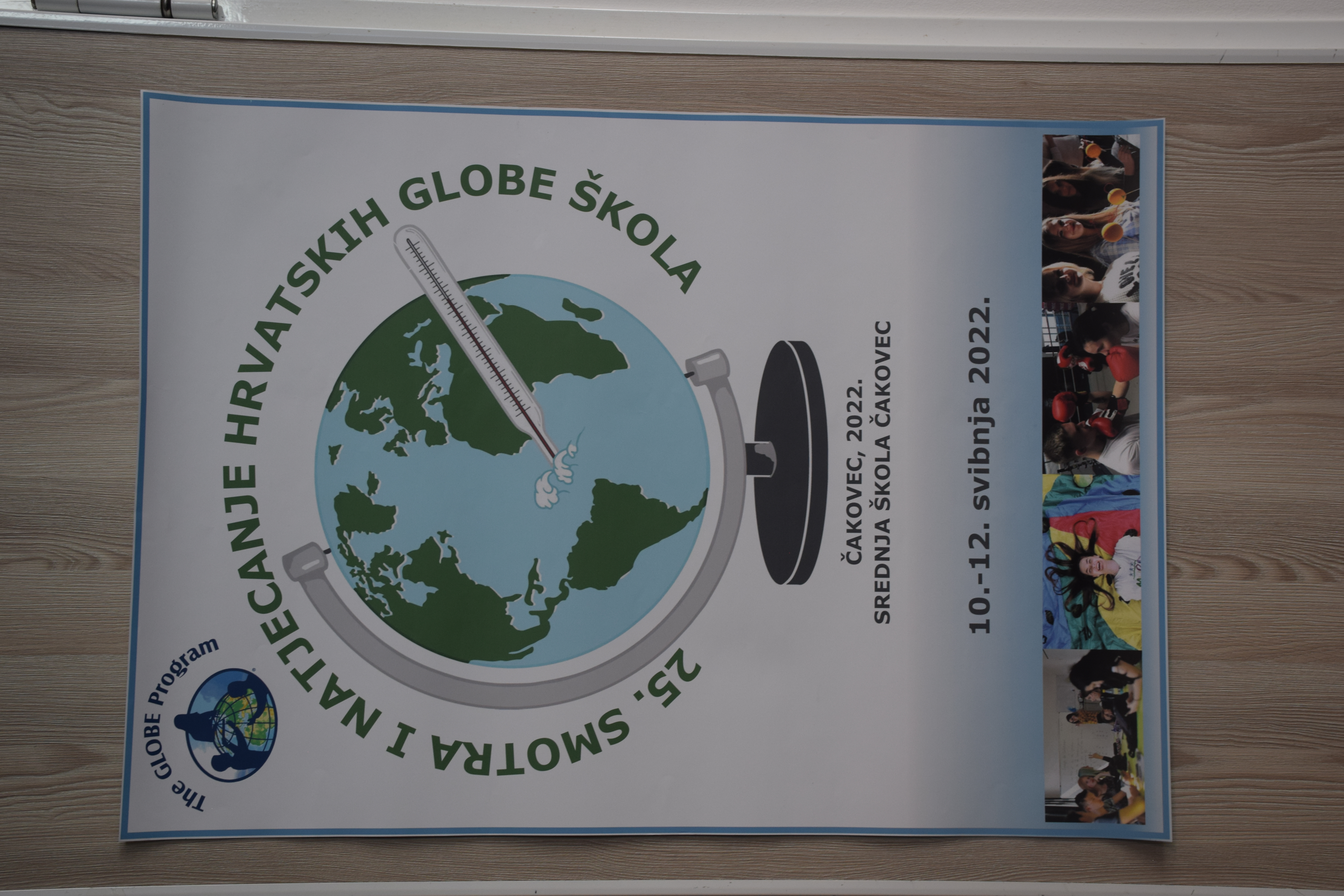 The Srednja škola Čakovec was an excellent host and accommodation and transportation was funded and organized by Education and Teacher Training Agency. This year, GLOBE Games were visited by Janet Heiderer (GLOBE Implementation Office, USA) and Bara Semeraková (Europe and Eurasia Region Coordination Office) who gave the welcome speech at the opening ceremony.
"Face to face meeting with the active Croatian teachers we know from the online interactions within Phenology campaign was very inspiring" said Bara Semerakova.
GLOBE Games consist of 2 parts: student research project presentations and field survey competition. Among 24 student research projects, 8 were judged as exceptionally successful and were awarded by GLOBE certificates and awards.
All student teams except students from the hosting school, who were assisting in logistics and organization, participated in the outdoor survey competition. Each team should find 5 sites in the forest and on each site, there were tasks to be fulfilled and questions to answer. Each correct answer was scored, as well as the time which the team used to complete the survey.
"It was amazing to meet in person and enjoy time outside in the nature after such a long period of isolation", said Diana Garasic, Country coordinator in Croatia.
You could read more on Croatian GLOBE web site http://globe.hr/25-smotra-hrvatskih-globe-skola-2022/
Croatia is one of the most active GLOBE countries in our region, it is a great source of inspiration for country coordinators and teachers in student scientific projects, use of technology and how to care for the environment at the same time. Teachers and students are very active at webinars of European Phenology campaign and Trees around the GLOBE campaign.
This year the Croatian GLOBE Program celebrates 27th anniversary, Croatia is one of the first countries to join in early 1995. We highly appreciate all the work of teachers and students and the excellent long-term support of the Country Coordinator Diana Garasic and Deputy CC Sanja Klubicka.

​​​​
 
News origin: Europe and Eurasia
---
Comments