February 2017 GLOBE News Brief
Feb 28, 2017
February 2017 GLOBE News Brief
21st GLOBE Annual Meeting

Registration is Now Open!
New Haven, Connecticut, just 90 minutes from New York City by road or rail, is the site of this year's meeting from 30 July - 3 August. The entire GLOBE community is invited for an energetic five days, learning about the latest developments in The GLOBE Program through working sessions and fieldwork. There will be something for everyone, including a two-day field experience for students. If you require a visa for the U.S. and need a letter of invitation to support your visa application, contact Katy Lackey at lackey@ucar.edu. For more information and the link to the Registration Page, click here.
News
2017 International Virtual Science Symposium Updates
IVSS Now Accepting Student Reports!

Student research reports are starting to come in, for the 2017 GLOBE International Virtual Science Symposium (IVSS) Entering the IVSS is easy: just click on the "Upload Your Research Report" button available here.

Select "International Virtual Science Symposium" as the type of report and choose up to three optional badges.

There is still plenty of time to enter. However, keep the following dates in mind:
Reports and presentations due: 03 April 2017
Judging and comment period: 23 - 29 April 2017
Scores and badges announced: 15 May 2017
Have a question about the IVSS? Check out the FAQs. If you have questions that are not included in the FAQs, please send them to help@globe.gov.
Update on U.S. Regional Science Symposia
Through a grant from the National Science Foundation, six regional science symposia (formerly regional science fairs) will take place in the U.S. in 2017. U.S. teachers, if you are interested in attending with a group of students, and need additional resources to attend, apply for funding through this Google Form by 27 February. Funding decisions will be made by 27 March.
To learn more about the U.S. Regional Science Symposia, including the timeline and rubrics for judging, click here. If you would like to subscribe to our mailing list to learn about upcoming webinars, deadlines, and other Symposia information, please click here.
Upcoming Mission EARTH Webinar
NASA's Mission EARTH supports STEM education in elementary school through middle school, high school, and college by integrating GLOBE/NASA materials into K-12 science instruction. The overarching aim of Mission EARTH is to produce national systemic change in STEM education through the creation of a recommended curriculum progression for diverse school districts across the United States. Webinars occur monthly. The next webinar is:
GLOBE Mission Earth Webinar; "Using the GLOBE Visualization Tool"
Wednesday, 22 February
8:00 p.m. EST
Registration information will be posted in the GLOBE News several days in advance of 22 February.
Earth Day 2017
GLOBE officially began on Earth Day 1995. Twenty-two years later we still honor the day and this year we want to celebrate the occasion by sharing the work that is being done by teachers and students around the world. We have invited all GLOBE teachers to make a 2-3 minute video about their GLOBE students.
U.S. teachers, send your video to communications@globe.gov.
International teachers, send your video to your Regional Coordination Office.
As an mp4 video file or as a YouTube (or other) link no later than 22 March 2017.
One video per region will be shown during a special Earth Day 2017 event, broadcast live from the GIO.
GLOBE Annual Survey
The deadline to complete the GLOBE Annual Partner Survey has been extended to 17 February. Your responses If you are a GLOBE Partner, Country Coordinator, teacher, or scientist, please complete the survey here: https://www.surveymonkey.com/r/GLOBE2016_Annual_Survey
Opportunities for U.S. Students
U.S. opportunities are often highlighted in the News Brief simply because we are more aware of them through our local media; however, if there are opportunities for GLOBE students and/or teachers in your region that you would like us to highlight in the coming months, please send the information to:
communications@globe.gov.
2017 NASA STEM Enhancement in Earth and Space Science Internship
Opportunity for U.S.Students K-12+
STEM Enhancement in Earth and Space Science, or SEES, is a nationally competitive summer intern program for students in grades 10 and 11.
The SEES project provides selected students with exposure to Earth and space research. Participants will learn how to interpret NASA satellite data while working with scientists and engineers in their chosen area of work.
The summer 2017 internship requires students to complete distance-learning activities by 15 July in preparation for the on-site in Austin, Texas, 17-29 July. Housing, transportation and meals will be provided. Students are selected on the basis of their academic records, written application that includes essay questions, and interest in STEM.
Applications are due 4 April 2017.
NOAA Contest for K-12 and College Students to Design Content for NOAA's Science On a Sphere®.
Opportunity for All Students

Create new maps, visualizations, and stories that help share NOAA's mission in creative and innovative ways. Winners will receive a $250 gift certificate to be used on educational products, a certificate from NOAA, and have their work featured at the 2017 SOS Users Collaborative Network workshop as well as in NOAA's online catalog of content that is available to the worldwide user community.
With public installations of Science On a Sphere® (SOS) around the world at more than 130 institutions, SOS supports NOAA's mission of understanding and predicting changes in climate, weather, oceans, and coasts, sharing that knowledge and information with others, and conserving and managing coastal and marine ecosystems and resources.
Applications are due 17 March 2017.
Habla Español?

CST Welcomes New Team Member
The GLOBE Community Support Team (CST) welcomes a new team member: Jorge Arias, a native of Buenos Aires, Argentina. You can now send your questions for GLOBE in Spanish and expect a reply in Spanish too. "Es un gran honor par mi ser parte de la Comunidad de GLOBE y poder ayudarlos en su lengua nativa," said Jorge.
GLOBE Europe and Eurasia Announces Winners of Annual Photo Competition
GLOBE from nine countries students sent more than 600 pictures to compete for a place in the GLOBE Europe and Eurasia 2017 calendar. Results were stunning! You can download a copy of the fabulous calendar here.
GLOBE Stars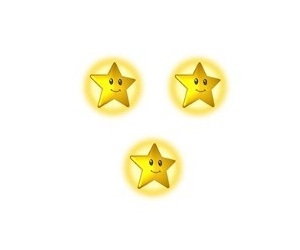 GLOBE Stars are stories of projects, people and extraordinary activities being conducted around the world in connection to GLOBE. These are our GLOBE Stars, the bright lights that spark our imagination and inspire us with news of GLOBE at work in the world.

Thanks to all of you who are sending the GIO your GLOBE Stars! Stars recently posted include:
Conducting Atmospheric Experiments and Raising Awareness in Chile. Click here.
GLOBE Weather Station Installed During Teacher Training in Ghana. Click here.
GLOBE Students Present at Science Fair in Oman. Click here.
We'll be posting Stars from Suriname and Peru next. We want to hear about the Stars in your community, too. See instructions for sending them to us.
Upcoming 2017 GLOBE Teacher Training Workshops
Upcoming GLOBE teacher training workshops include:
University of Alabama, United States. Dates: 16 Feb 2017. Workshop Audience: Teachers
American Museum of Natural History, New York, United States. Dates: 17 Feb 2017 - 31 March 2017. Workshop Audience: Teachers
Kelly Springs, Alabama, United States. Dates: 17 Feb 2017. Workshop Audience: Teachers
Queens College, New York, United States. Dates: 21- 23 Feb 2017. Workshop Audience: Teachers
GLOBE - SD Discovery Center, South Dakota, United States. Dates: 04 March 2017. Workshop Audience: Teachers
Elementary GLOBE - SD Discovery Center, South Dakota, United States. Dates: 05 March 2017. Workshop Audience: Teachers
GLOBE Implementation Office, Colorado, United States. Dates: 13-17 March 2017. Workshop Audience: Trainers
OS dr Mate Demarina, Croatia. Dates: 24-25 March /2017. Workshop Audience: Teachers
Elkhorn Slough Reserve, California, United States. Dates: 25-27 March 2017. Workshop Audience: Teachers
UT-Chattanooga, THEC 2017, Tennessee, United States. Dates: 09 April 2017 - 21 October 2017. Workshop Audience: Teachers
Boston University School of Education, Massachusetts, United States. Dates: 29 April 2017. Workshop Audience: Teachers
Anniversaries
Congratulations to the three GLOBE countries celebrating anniversaries of successful GLOBE implementation during the month of February:
South Africa - 20 years
17 February 1997

Netherlands - 22 years
28 February 1995

New Zealand - 17 years
29 February 2000
Connect With Us
The GLOBE Program depends on you to let us know what is happening in your regions, countries, communities and classrooms. Send us news you would like to share with the GLOBE Community and we'll include it in next month's News Brief. Be sure to include photos, too.
Send your message to communications@globe.gov
Be sure to follow us on social media! Just click on the icons below.
News Topics: News Briefs
type: globe-news
News origin: GLOBE Implementation Office
---
Comments