Please Welcome the 2023/2024 GLOBE Student Vloggers!
May 01, 2023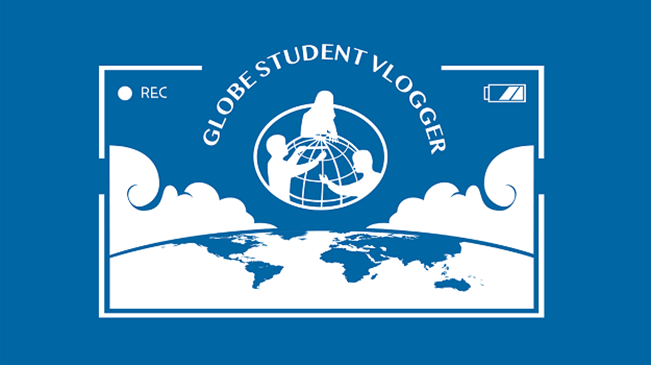 Our latest cohort of GLOBE Student Vloggers debuted as part of GLOBE's Earth Day broadcast.
Please welcome:
Amal from United Arab Emirates
Amna from United Arab Emirates
Ayşe from Türkiye
Buhle from South Africa
Cyann from the Philippines
Dawa from Bhutan
Gabriel from Malta
Jaber from Israel
Jemimah from Nigeria
Karam from Israel
Leen from Israel
Lemar from Israel
Lenz from the Philippines
Martina from Argentina
Mateo from Argentina
Noppapat from Thailand
Oren from Israel
Sharmaine from the Philippines
Sonam from Bhutan
Xavier from South Africa
Yataweeda from Thailand
Our vloggers this year range in age from 10 to 17 years old. We are excited to work with them this year and for you to learn from them!
We also said goodbye to our 2022/2023 cohort. However, you will see many of the 2022/2023 GSVs back to help out the team as GLOBE Student Vlogger Alumni Mentors.
Our 2023/2024 GSV Alumni Mentors are:
Ben from Malta
Christine from the U.S.A.
Llyn from the Philippines
Harinandan from India
Wanachol from Thailand
Be sure to subscribe to our YouTube channel and elect to receive notifications to never miss an episode.
News origin: GLOBE Implementation Office
---
Comments