A Successful Second Year for University of Toledo's "GLOBE Kids Club"
Jun 17, 2022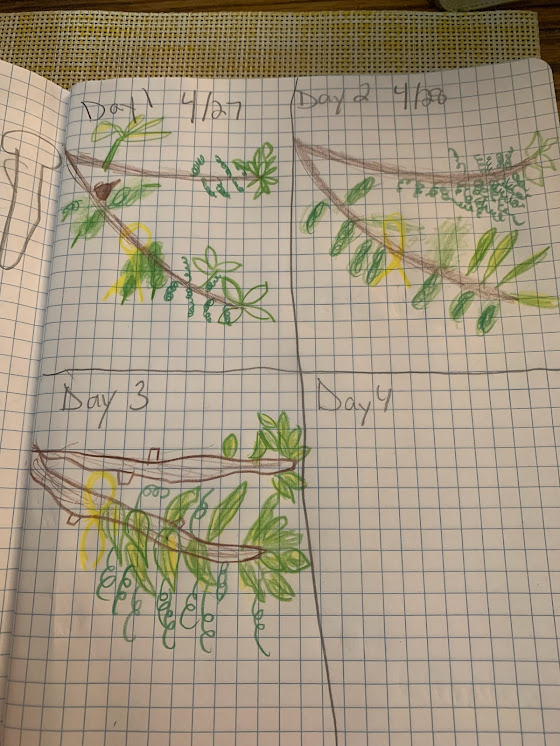 In the spring of 2022, the University of Toledo (UT) has led the efforts of "Kids Club", an after school enrichment program, for their second year. Kids Club was run as weekly half hour virtual interactive sessions for students in Grades 3-5. Over 20 students participated on Wednesday afternoons for a 6 week session. Between meetings, students went outside to conduct environmental observational activities with their families and friends. These were to be done outside of their normal school hours and in their backyards or neighborhood parks. Data collected included: clouds observations and budburst/green down of branches and trees in their areas. During the virtual meetings, students shared photos and drawings of their observations. GME staff presented supplementary scientific information, graphics and animations to aid students in deeper learning about their observations.
This collaborative effort is led by Sara Mierzwiak, UT research assistant, and the following people: Dr. Evangeline Harris Stefanakis (Boston University School of Education), Jessica Taylor (NASA Langley) and Brian Campbell (Wallops NASA Center).


Top image: Student drawing of tree buds from Kids Club, bottom image: maps of GLOBE Kids Club locations.
News origin: United States of America
---
Comments